Every time the CronusMax team release a new build of Zen Studio it's recommended you perform a "clean-up" of Zen Studio's temporarily stored files and cache known as AppData.
The good news is as of Zen Studio v1.2.1 Beta 119 this process had been made pretty straight forward and can now be done directly within the Zen Studio software – You can download the latest build here.
If you are old school like myself you can still do things the manual way.
Via Zen Studio.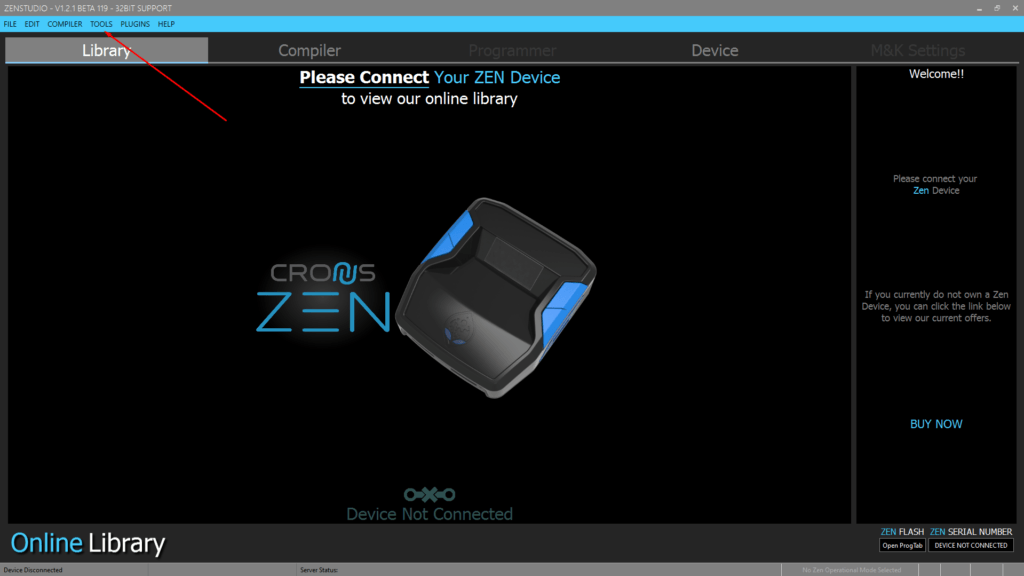 Open Zen Studio and navigate to the "Tools" menu.
From the Tools menu select the "Reset ZenStudio" option.
When asked "Do you want to continue?" simply select "Yes" and zen Studio will close and reset the programs temporarily stored AppData.
All done!
Manual Method.
Close Zen Studio (If you haven't already)
Open the Zen Studio temporary directory:
C:\Users\<Username>\AppData\Roaming
Tip: You can navigate to this folder easily in Windows 10|11 by searching %AppData% within Windows Search or Win + R keyboard shortcut.
Delete the "CronusZenBeta" folder.
Open Zen Studio
The CronusZenBeta folder will automatically be recreated fresh!