Until we get a dedicated Modern Warfare II script all current slide cancel features should be disabled to avoid accidentally long sliding or dolphin diving.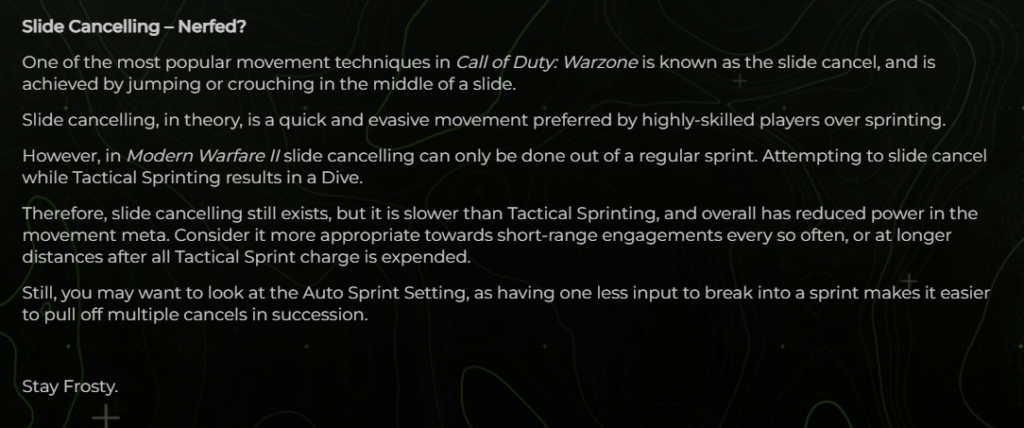 How to slide cancel in Modern Warfare II
Start a Tactical Sprint with your secondary weapon out.
Perform a slide.
Aim down sights.
Then jump to cancel the slide.
This particular method may cause unintentional mounting on walls and windows so head into the options menu and switch off the Weapon Mount Activation setting.
There's a second way to perform a slide cancel too:
Initiate a slide.
Switch to your primary weapon.
Aim down sights.
Jump
For a closer look at slide cancelling in Modern Warfare, OpTic Texas superstar Shotzzy takes a closer look at the process in the video below.