We're introducing push campaigns! Commonly known as "Web push notifications" we will use this feature to keep everyone informed of new Cronus Zen script announcements, features and other important information.
How do I signup?
It's simple! Follow these steps below.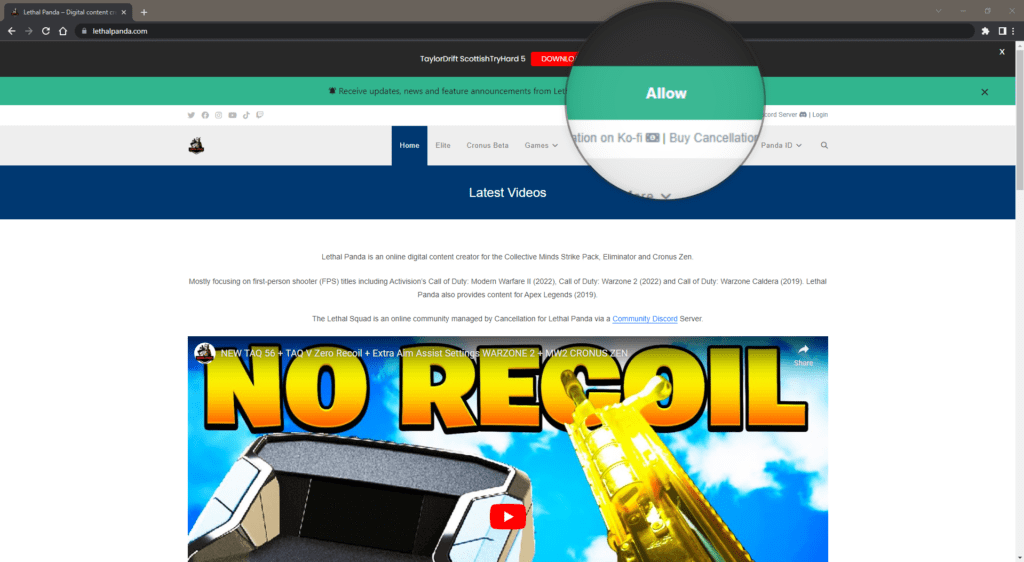 When you visit our main website or knowledgebase, look out for floating bar appearing at the top of the page – then click "Allow"
Confirm we can send you Notifications by clicking "Allow" to grant Chrome permission – We have a zero spam policy.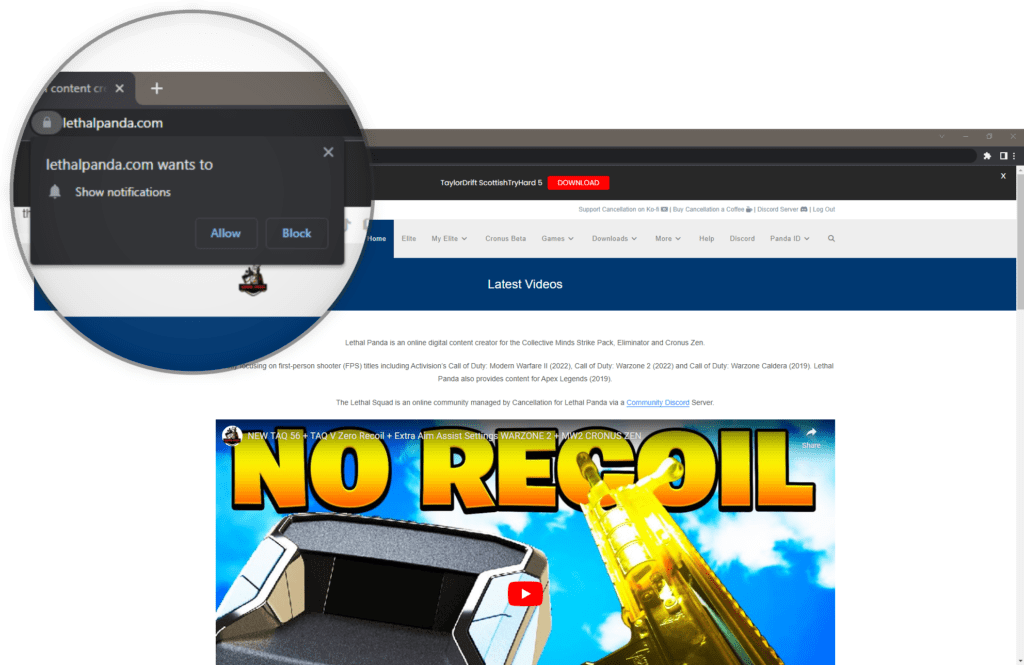 That's it! You're all signed up and ready to go!
---
I don't see the widget?
Some web browser extensions (such as Adblock extensions) block the web page element. You can whitelist our website to resolve this.
What notifications can I expect? Will I be spammed?
No. We'll never spam you or flood your devices notifications panel. We will only send notifications that are related to Cronus Zen, StrikePack or Lethal Panda. This collects no personal data. Some examples of push notifications we will send are:
Cronus Zen script gets updated. For example ScottishTryHard 5 releases a v1.01 update;
Cronus Zen is on sale not that common;
Lethal Panda published a new knowledgebase article.
ModPass gets an update and/or a new ModPack;
Elite membership gets exciting new features
Elite is on sale! (Psst! It's currently 25% off)
Whenever we host a community giveaway
We've no plans to include notifications regarding a new YouTube video uploaded due to the high volume this will result in spam.
Which devices support web push campaigns?
Glad you asked! Currently we support the following devices and web-browsers.
Google Chrome (Windows, Mac OS, Linux, Android)
Firefox (Windows, Mac OS, Linux)
Opera (Windows, Mac OS, Linux)
Microsoft Edge (Windows, Mac OS, Linux, Android)